Water Assisted Systems
The MAXIMATOR Water Assisted System is suitable for assisted molding applications with water (WIT) in the area of assembly line production of component parts with large cross sections or channels. Considerably shorter cycle times and lower gas costs are a characteristic feature of this process variant.
WID/DV/2/300/1,5
Water Assisted System (up to 300 bar)
The MAXIMATOR water assisted system combines two equipment concepts in one system by providing both volume-flow and pressure control. This innovation remarkably extends the range of potential applications in the plastics industry. Pressure is generated by a three-piston pump driven by an electric motor. One pressure accumulator is provided for each cavity. Pressurized water controls the injector. The pressure accumulator charges the tool either directly via a proportional valve or through a pressure piston.
Following reception of the start signal, both volume flow and pressure can be controlled. Additional volume metering is measuring the whole charged volume in both cases. Specified and generated values are graphically displayed on the touch panel.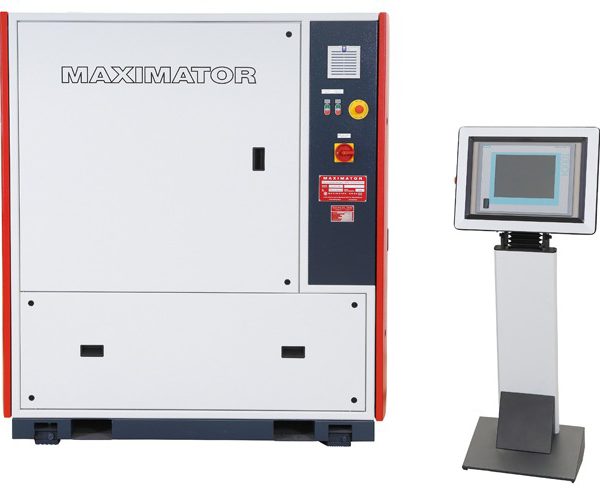 The touch panel is used for all necessary inputs and monitoring of process data. The system is also equipped with a temperature and filling level monitoring function. Following depressurization, components may be blown out with compressed air. Design and installation are in particular focused on low maintenance demands, clear arrangement and easy handling of system components.
Volume-flow and pressure-controlled system
Curve form freely programmable with ramp function
Compact design for 2 cavities
Emptying of components by blow-out
Separate volume monitoring of each cavity also during pure pressure control
TIK-WIT process selectable via touch panel
Enquiries
If you are interested in a quotation for one of our Water Assist Controllers, please click on the button below, or get in contact with our sales team
Tel (734) 604 5729 or email sales@maximator-aim.com