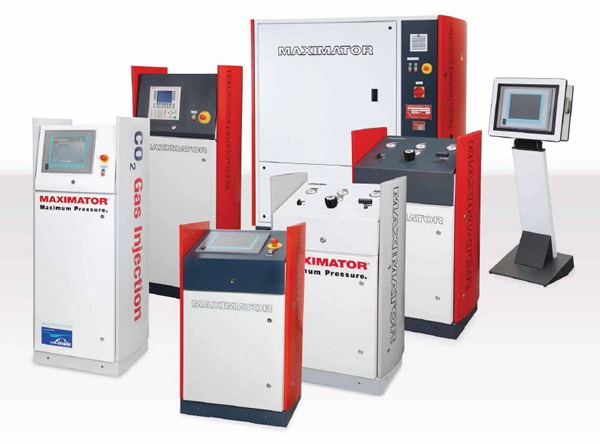 From The Brand Leader in Gas Assist
Maximator has a leading position in Gas assist worldwide and is the only partner with Nitrogen, CO2 and water assist capability, as well as extrusion and injection foaming and other technologies aimed at reducing cycle time and improving processing in plastics manufacturing.

Maximator and Linde – Over 20 years' Cooperation In Plastic Technology
Linde and Maximator have worked together for more than 20 years on plastics technologies, and have developed products and techologies together for extrusion and injection molding applications.
Maximator-AIM are proud to be a distributor for ScanWill in the US. ScanWill's range of hydraulic pressure intensifiers covers most fluids and includes solutions for low, medium and high-pressure ranges and variable flows. These intensifiers are available in cast iron, steel and stainless steel.